Warning: This recap is not spoiler-free. Proceed at your own risk!
EPISODE ONE RECAP // EPISODE TWO RECAP // EPISODE THREE RECAP // EPISODE FOUR RECAP // EPISODE FIVE RECAP// EPISODE SIX RECAP // EPISODE SEVEN RECAP
---
We begin this week with a seven (!) minute recap of the last round. Trust me, MNET, those of us who have committed to this show have already seen these results in excruciating detail. A thirty-second reminder would suffice.
Speaking of over-long introductions, the actual kick-off of this round doesn't emerge until (checks notes)… forty-three minutes into the episode. I mean…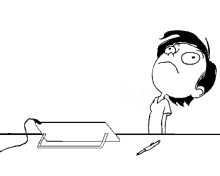 After some product placement a shopping spree with fashion brand "Nerdy," endless behind-the-scenes fan meet filler and the most comprehensive rehashing of rankings and scores you could imagine, Queendom finally moves back to full-group performances. It's not a moment too soon. The series lost a ton of momentum over the past two-and-a-half episodes and the unit stages were largely forgettable.
---
FANtastic Queendom Round
Disclaimer: I'm watching the full show, not just clips on YouTube. So, the editing of each performances may inadvertently factor into my rankings. But, I'll be embedding the full YouTube performances in these posts.
---
MY RANKINGS
3. Kep1er – The Boys

I'm not sure we can expect a hyper-edited, bombastic series like Queendom to be a pillar of fairness, but it's definitely sketchy that Kep1er got to perform a song by another artist this round. The Boys is a stone cold classic from a legendary group, far from the b-side or CF track some of their competitors have been tasked with. I mean, if you're going to bend the rules and come on Queendom with literally two original songs to your name, I think it's realistic to choose from those two songs.
Those gripes aside, this was a pretty cool mix of the track. At times, it threatened to strip away most of the personality of the original, but I appreciated the energy. Kep1er did a fine job with the material, though nothing about their performance stood out as quintessentially them. The aggressive percussion of the finale made for a nice touch. They definitely have potential. However, I had hoped Queendom would be an opportunity to see what makes them unique. So far, most of their stages feel solidly performed but highly derivative.
2. VIVIZ – Bop Bop

See Kep1er? VIVIZ only have a couple tracks to their name as well, but they picked one of their own to rearrange. I like Bop Bop just fine, though there's not a ton you can do with it when it comes to remixes. This version kept the energy of the original and beefed it up a bit. I liked the addition of brass and the percussion had a nice kick to it.
We've seen this kind of school concept many times already — both in Queendom and Kingdom. It's always fun, but this performance could have done with more innovative staging. The drumline aspects had potential and the dance breaks were the strongest moments. But overall, this was a little busy, with lots of things going on at once that seemed tangentially related. On a pure enjoyment level, it's probably tied with Kep1er's stage. But, I'll give VIVIZ a small bump for performing their own song.
1. WJSN – Pantomime

WJSN have a wealth of great b-sides to choose from, and Pantomime is one of their standouts. Good job, fans! You chose well. This is member Bona's first Queendom performance with the group, and they've made it a memorable one. This was easily the best stage of the night, and the only one that had a specific vision. I mean, they brought a light show, aerial stunts and a chair dance.
I'm usually not a fan of these jazzy reinventions, but WJSN really pulled it off. The arrangement and staging fused together elements of Broadway, burlesque and Vegas to create a highly entertaining show. The actual song got a little lost in all the sonic switch-ups, but for once I didn't mind too much. I don't think this quite lives up to LOONA's excellent Shake It cover, but the girls were definitely giving that stage a run for its money. It feels like they've become real dark horses in this competition.
---
AND… THAT'S IT!
You know the drill. Next week's performances will combine with this week's for my final ranking. Stay tuned! I certainly hope the remaining groups have more exciting ideas up their sleeves.